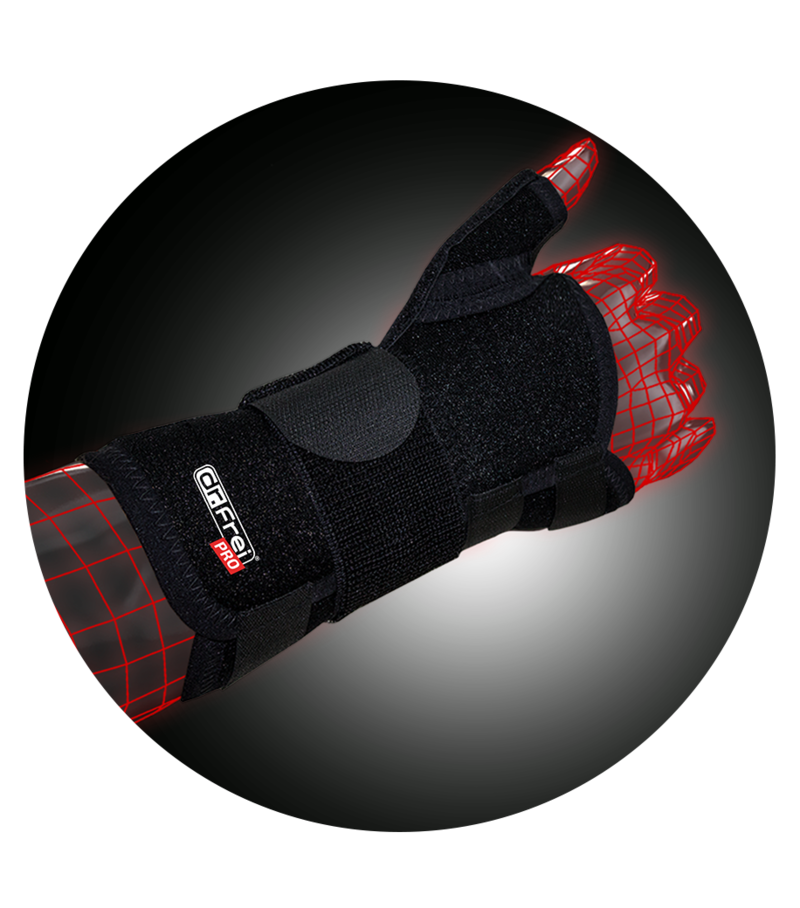 WRIST BRACE WITH THUMB FIXATION
Art. S8555

Brace features the removable metal splints for fixation and stabilization of the wrist and thumb in abduction position.

Support and protection for athletic and work activities.

Provides firm fixation and compression of the radiocarpal joint and thumb.

Anatomically contoured metallic stiffening plates and additional straps provide reliable stabilization of the joint and thumb and give greater stability.

The inner layer made of soft cotton fabric for comfort.

Universal size (one size fits most).

Designed separately for left and right hands.