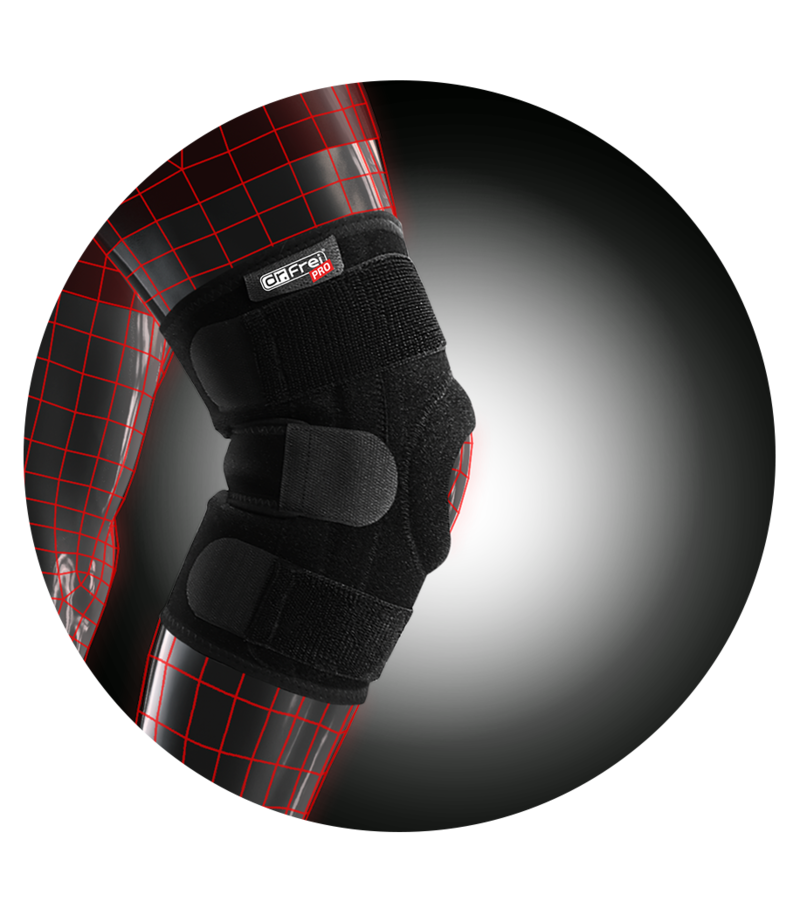 STABILIZING KNEE SUPPORT WITH 4 SPIRAL STAYS
Art. S6058

Bandage design ensures adjustable fit and unrestricted range of motion.

Patellar buttress helps stabilize and protect kneecap.

Additional circle pad around patella provides protection and stabilization to prevent patella displacement.

Two medial and lateral spiral removable stays provide additional support and stability.

Heat retention and compression reduce the risk of strains or injuries.

Contour design and adjustable straps ensure stability and prevent slipping. Provides easy application and maximum support.

Breathable aeroprene material lined with cotton behind knee for optimal comfort. Provides warmth and equal compression to weak or overstressed knees.

Universal size (one size fits most).

Fits both left and right knees.