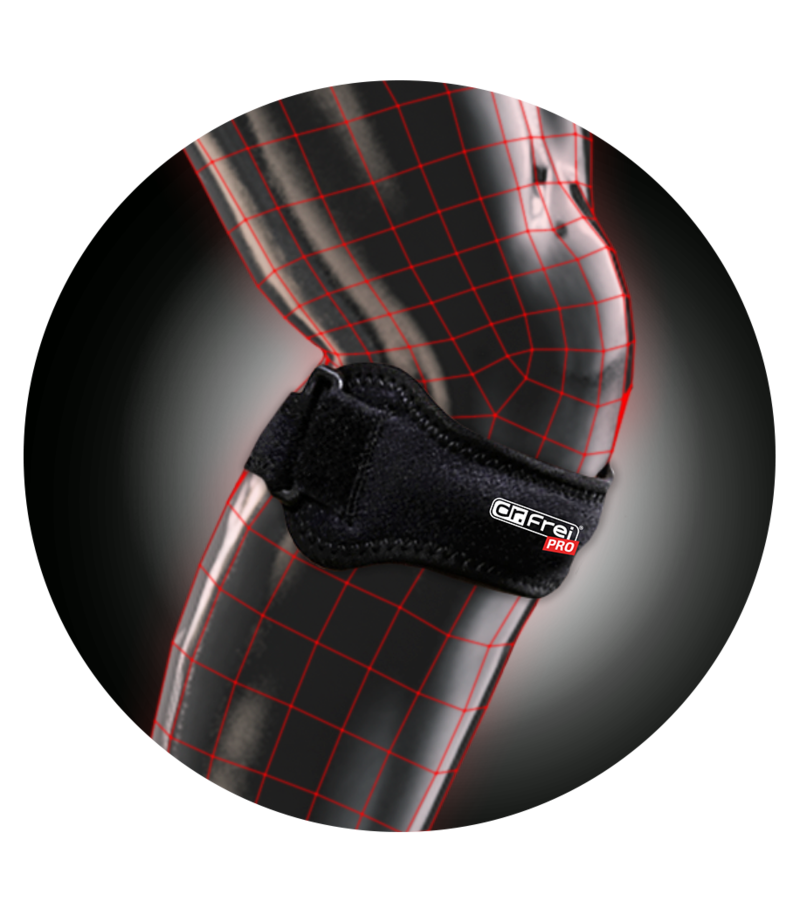 KNEE PATELLA STRAP BRACE FASTENING
Art. S6010

Treatment and prevention of tendovaginitis, jumper's knee
The pad redistributes bandage compression, provides massaging effect.
The inner layer made of soft cotton fabric for comfort.
Relieves pain of strained muscles during activities.
Excellent fixation and compression due to additional non-stretching strap with velcro fastener.
Simple design, comfortable for wearing without assistance.
Universal size (one size fits most).
Fits both left and right knees.