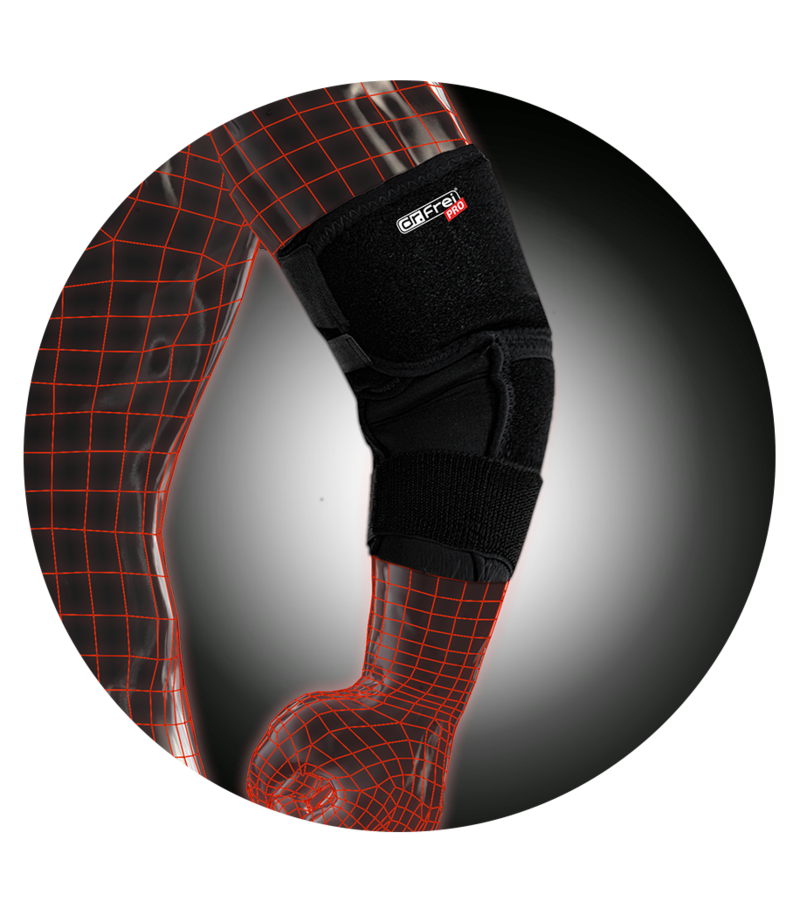 ELBOW BRACE WITH ADDITIONAL FIXATION
Art. S8321

Provides support and relieves pain of stiff, swollen or injured elbows and strained muscles in forearm during activities.

Minimizes risk of future injuries and instability. Provides compression on weak or overstressed elbow.

Separable design and adjustable velcro fasteners ensure comfortable fit and stabilization during activities. Provides easy application and maximum support.

Additional round pressure point offers extra pressure on muscle in elbow.

Aeropene material provides shock absorption, dynamic compression and better breathability during prolonged use.

Universal size (one size fits most).

Fits both left and right arms.