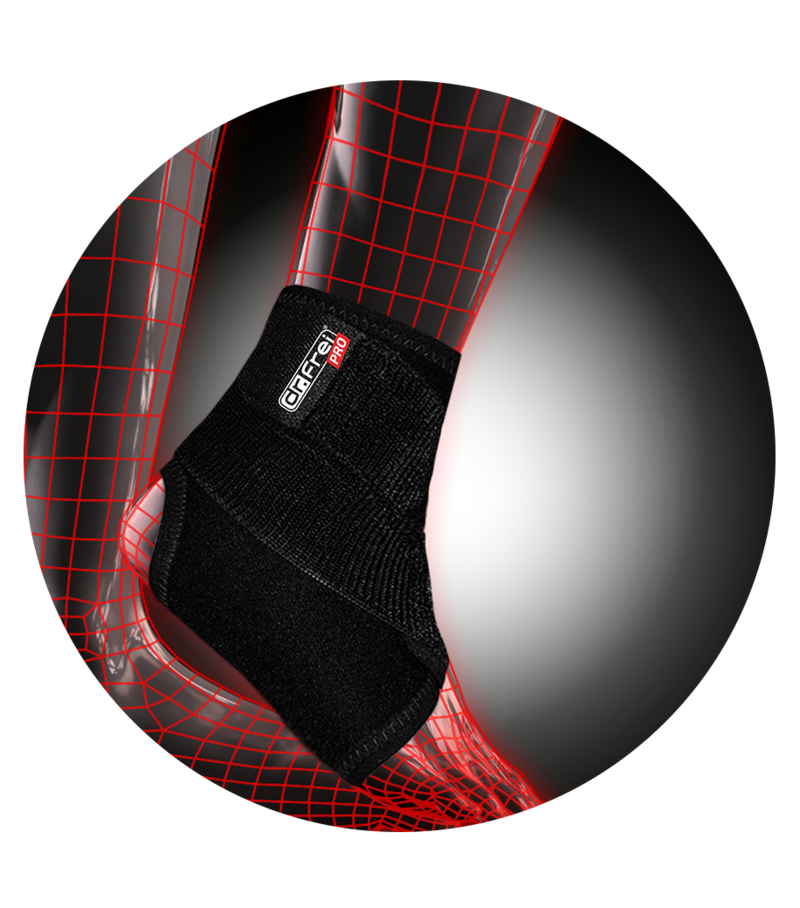 ANKLE SUPPORT ADJUSTABLE
Art. S7028

Minimizes risk of future injuries as well as strains, sprains and instability. Provides compression to weak or overstressed ankle.

Contour design and adjustable velcro fasteners ensure comfortable fit and stabilization during activities. Provides easy application and maximum support.
Aeropene material provides shock absorption, dynamic compression and better breathability to the injured ankle during prolonged use.
Open toe and heel design ensure full range of movement.

Universal size (one size fits most).

Fits both left and right feet.