News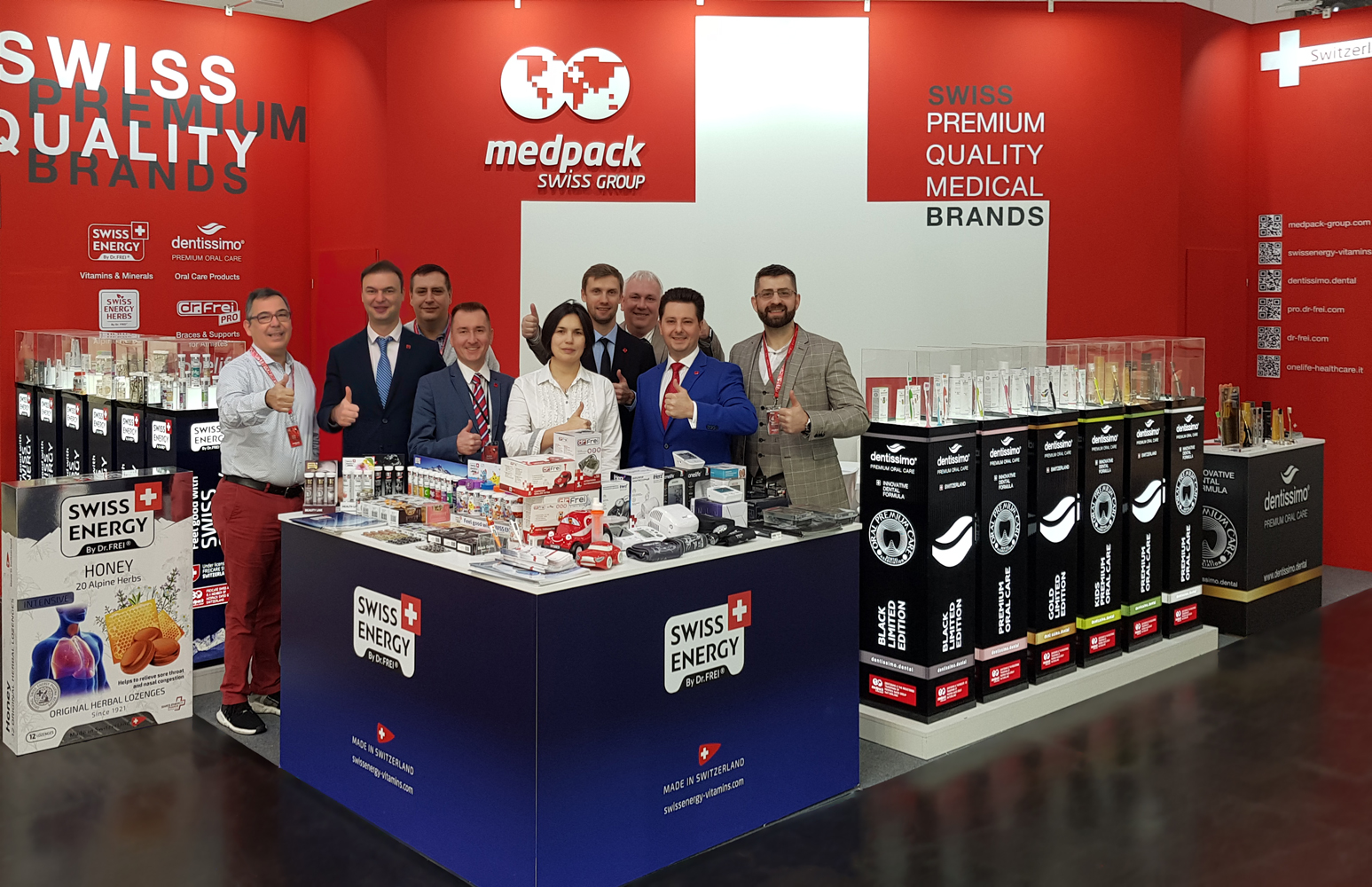 We were looking forward to participating in the German convention for months and, finally, the day has come! Medpack Swiss Group (Switzerland) is presenting its newest and most popular product line-ups of Swiss Premium Quality Medical brands at the 2019 edition of MEDICA, the worlds largest trade fair for medical technology, held from 18 to 21 November in Düsseldorf, Germany.
You are very welcome to visit us in the 11th Hall of Messe Düsseldorf on booth B30. In fact, you wont miss our 35 sq m exhibition office at MEDICA! This year, our company has two main zones in its booth:
the Swiss Energy zone, which shows vitamins and supplements product line, and Dentissimo zone, which demonstrates oral care products. Besides, we also proudly exhibit medical textile and medical devices product lines -- just come and see!
The dedicated team of our brand managers cant wait to meet you on our booth and to firsthand introduce the Swiss Premium Quality Medical products! Come as visitor, become our partner!